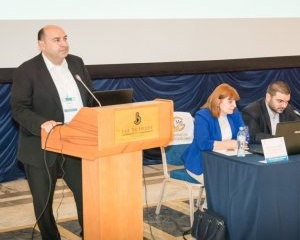 The 4th international CIS Ferroalloys Markets Conference 2018
19.10.2018
The 4th international CIS Ferroalloys Markets Conference 2018
September 20-21, 2018
The 4th international CIS Ferroalloys Markets Conference was held in Biltmore Hotel Tbilisi, Georgia on September 20-21, 2018, which was organized by Metal Expert.
The participants were represented by 130 companies from CIS, Asia, Europe and USA in the following business sectors: Producers and suppliers of bulk ferroalloys, Manganese ore suppliers, Trading and service companies, Industry Analysts. The conference was a great opportunity to discuss the development perspectives of diversification of manganese ferroalloys exports from Georgia to build new relationships with industry colleagues in the Global market of Ferroalloys.
Our company was performed by General Director and President of Ferro Alloys Producers and Manganese Miners Association-Nugzar kevlishvili, Commercial Director – Giorgi Gugunishvili and Financial Analyst -Kakha Somkhishvili.